Custom Search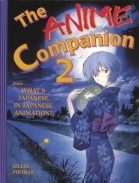 For more information about this supplement see The Anime Companion Supplement main page. Additions are announced in the Anime Companion Supplement News page and in my Blog.
Hyphenated Japanese terms are listed as single words.
The inclusion of an anime or manga title in these entries is not a recommendation of that title see my Recommended Anime and Manga page for a list of my recommendations
---
2.26 INCIDENT see: February 26, 1936 (The Anime Companion [vol.1] p.29)
2回戦 see: nikaisen (two time battle)
3-NEN B-GUMI KINPACHI SENSEI see: San-nen B-gumi Kinpachi Sensei
5-15 see: Goichigo Jiken (May 15th Incident)
7-11 JAPAN see: Seven-Eleven Japan Co. Ltd.
11-HEADED KANNON see: Kannon, Eleven-Headed Kannon see: Jūichimen Kannon Bosatsu (Eleven Faced Kannon)
47 RŌNIN INCIDENT see: Akō Jiken (Akō incident)
47 RŌNIN KABUKI PLAY see: Kanadehon Chūshingura (Treasury of Loyal Retainers)
100 DAY MEN see: tōji (sake master brewer)
100 DEMONS see: hyakki yagyō (night procession of 100 demons)
100 GHOST STORIES see: hyakumonogatari (100 stories)
1000 YEAR CANDY see: chitoseame (1000 year candy)
1923 EARTHQUAKE see: Kantō Daisinsai (Tōkyō Earthquake of 1923) (The Anime Companion 2 p.41)
300 MILLION YEN ROBBERY see: San Oku En Jiken (300 million yen robbery)
8,000,000 GODS see: Yao-yorozu-no-kami (eight million gods)
---
Go To: Topical Index
# - A - B - C - D - E - F - G - H - I - J - K - L - M - N - O - P - Q - R - S - T - U - V - W - Y - Z - Side Bars
Special Supplement:
Rurouni Kenshin OVAs
You can also search my entire site:
Custom Search
---