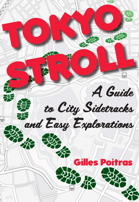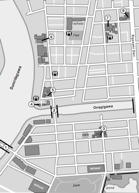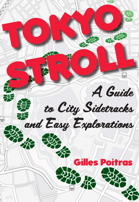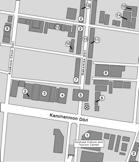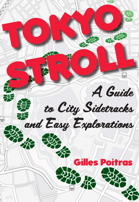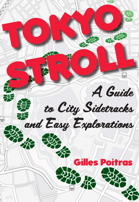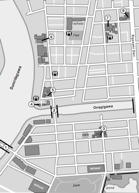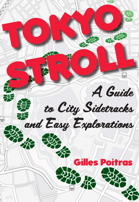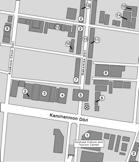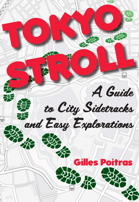 Tokyo Stroll Supplement: Shibuya Station Area

This page is for corrections and additions to the Shibuya Station Area chapter of Tokyo Stroll. Updates will be announced on my blog.
Corrections:
Additions:
Aoyama Technical College / Aoyama Seizu Semmon Gakkō Inchigōkan (青山製図専門学校)
Designed by Makoto Sei Watanabe, his first work, and completed in 1990 for the Aoyama Technical College which trains architects and interior designers. This building has been described variously as "a cross between an insect and a motorcycle," "combat robot from science fiction," and a "bizarre apparition" among others. Unusual as the building is each part has a purpose such as the globular water tank on top and the twin red lightning rods. As with most schools the interior closed to the public so enjoy the exterior.
This one is a bit of a walk to get to as it is uphill. This building is mainly included for those interested in very unusual architecture.
WEB: https://www.aoyamaseizu.ac.jp
Memorial of the 2.26 Incident / Ni Ni Roku Jiken Ireihi (二・二六事件 慰霊碑)
In February 26, 1936 a group of junior officers and about 1,000 troops took part in a coup attempt. They killed several government officials, took command of a portion of the area near the Imperial Palace. On orders from the Emperor, who usually left business to the government, the rebellion was suppressed. The court martial that followed sentenced many of the leaders to death. At that time there was a military prison in Shibuya and in the summer of 1937 nineteen rebels were executed there. This statue of Kannon on a tall black stone base is the spot where the executions took place. This should not be seen as a monument glorifying their deeds, rather Japan has a long-established tradition of memorials intended to pacify angry spirits least they cause harm to the living. Urban legend has it that spirits of the soldiers are sometimes seen at the nearby NHK offices.
Created July 10, 2019 | Content last updated May 10, 2021