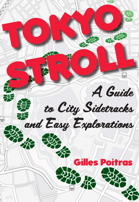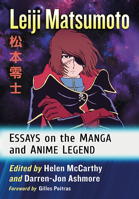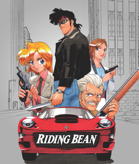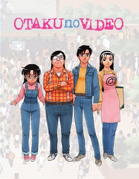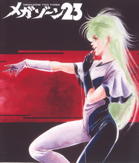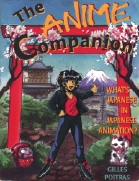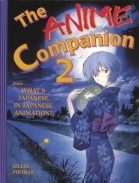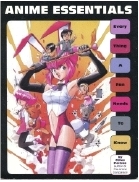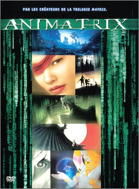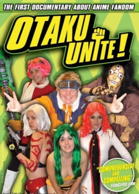 My three books on anime and manga are out of print.
However they are available from many used book dealers.
Gilles' Service to Fans Page
I am a writer on Japanese culture. These pages are my stuff and have nothing to do with anything other than my obsessions and interests.
That said lets start with one of my major obsessions, Japanese popular culture, mostly anime, manga, and J-Cinema; which are in fact the major way non-Japanese are being exposed to Japanese culture these days.
These pages are also intended to be a different kind of fan service to anime and manga fans by providing information not readily found elsewhere.
---
---
My blog where I chit-chat about my activities, thoughts, web updates, general news, other blogs and reflections on whatever catches my fancy.
This is a series of supplemental pages for my travel book Tokyo Stroll.

A web based supplement to my first and third books The Anime Companion. and The Anime Companion 2.

For easy browsing go to the: Topical / Subject Index

These books are not directly about anime and manga, rather they are about specific Japanese culture elements seen in many titles available in English.

NOTE: While the The Anime Companion volumes are out of print they are not hard to find on the second hand market.
I recommend you search on Bookfinder for the best prices.
Don't pay too much as in a few years I hope to have a revised and greatly expanded second edition published.

A supplement to some articles and essays I have written, mainly consisting of sources used and full citations of works mentioned.
A bibliography of books I own that I have found useful in understanding Japanese cultural elements in anime, manga and live action entertainment. These are what I use when I add to the Anime Companion supplement.
Parents (and other adults) are wondering what kids are getting into. What adults don't know can be problematic, also what they don't know includes great stuff the kids may not be watching but the adults could find enjoyable.
An introduction to anime and manga intended for librarians but hopefully of use to others.
Originally a supplement to The Librarian's Guide to Anime and Manga and the Teacher's Companion to the Anime Companion. Now a separate section with notes to assist fans, educators, librarians and parents in the choosing of titles.
A guide to easily navigating the largest book related event in the world. Tokyo's Comic Market and the smaller Comitia.
A small guide on the web written to assist educators in the use of Japanese animation (anime) or comics (manga) in teaching about Japanese culture.
San Francisco Bay Area Resources:
A new guide to retail stores stocking anime and manga related goods in the SF Bay Area.
A guide to Japanese culture related web sites in the SF Bay Area.