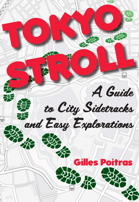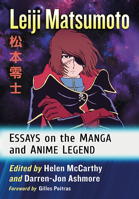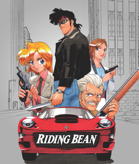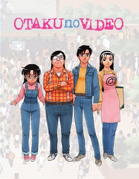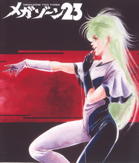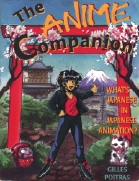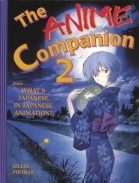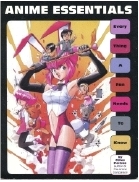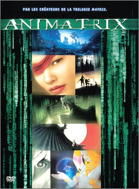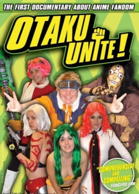 My three books on anime and manga are out of print.
However they are available from many used book dealers.
Gilles' Service to Fans Page
I am a writer on anime, manga and Japanese culture. These pages are my stuff and have nothing to do with anything other than my obsessions and interests.
That said lets start with one of my major obsessions, Japanese popular culture, mostly anime (Japanese animation) and manga (Japanese "comics"), which are in fact the major way non-Japanese are being exposed to Japanese culture these days.
These pages are also intended to be a different kind of fan service to anime and manga fans by providing information not readily found elsewhere.
---
---
With the Anime Companion, Anime Companion Volume 2 and Anime Essentials in the stores my publisher is of course wanted me to do book events to encourage more sales. Me I want to expose more folks to anime and manga so this arraignment works out pretty well.
I have also created Mentions of Me page for sites that report on my activities at various events.

My blog where I chit-chat about my activities, thoughts, web updates, general news, other blogs and reflections on whatever catches my fancy.
A web based supplement to my first and third books The Anime Companion. and The Anime Companion 2.

These books are not directly about anime and manga, rather they are about specific Japanese culture elements seen in many titles available in English.

For easy browsing go to the: Topical / Subject Index

For more information about these books see the Stone Bridge Press web pages.

Here are some links to reviews of the Anime Companion on the Internet.
A small guide on the web written to assist educators in the use of Japanese animation (anime) or comics (manga) in teaching about Japanese culture.
A supplement to some articles and essays I have written, mainly consisting of sources used and full citations of works mentioned.
A bibliography of books I own that I have found useful in understanding Japanese cultural elements in anime, manga and live action entertainment.
Parents (and other adults) are wondering what kids are getting into. What adults don't know can be problematic, also what they don't know includes great stuff the kids may not be watching but the adults could find enjoyable.
An introduction to anime and manga intended for librarians but hopefully of use to others.
A small guide on the web written to assist educators in the use of Japanese animation (anime) or comics (manga) in teaching about Japanese culture.
Information About Anime and Manga:
A list of what is currently available in English. Included are how-to-draw books and prose fiction related to anime and manga.
Originally a supplement to The Librarian's Guide to Anime and Manga and the Teacher's Companion to the Anime Companion. Now a separate section with notes to assist fans, educators, librarians and parents in the choosing of titles.
San Francisco Bay Area Resources:
A new guide to retail stores stocking anime and manga related goods in the SF Bay Area.
A guide to Japanese culture related web sites in the SF Bay Area.
Travel Resources for Tokyo and the Kansai region:
Notes:

The travel pages were created for trips I made with friends. They consist of tables organized by page numbers in easy to use pocket atlases of the cities. Much of what I include is not found in tourism guidebooks so I include references to resources to read for further information.
Staying in a single city for two or three weeks helps keep the pace relaxed, tho' I have found I burned plenty of calories just walking all day. As these guides may be of interest to other folks I am linking to them here.

A table I set up to help plan trips to Tokyo with friends.
A plan for doing a long walk, in more than one day, down one of the most famous rivers of Tokyo with items to see that are on each bank. Much of what I have listed in this area are rarely covered in guidebooks.
A guide to easily navigating the largest book related event in the world. Comic Market takes place each August and December in Tokyo.
An elementary guide to the basics of comfortably getting around Tokyo with little fuss. Much of this also applies to other Japanese cities.
I have found Tokyo a very inexpensive place to visit. These are my tips for reducing your costs.
Guides to shopping in Tokyo miss a great many locations for used and hard to find items. This guide is intended to assist in locating such shops.
An index to the account of the trip from 2007. This is in the form of links to my blog postings in the chronological order of the trip.
A table I set up to help plan trips to the Kyoto / Osaka / Nara area with friends. As it may of interest to other folks I am linking it here.
A page on resources to better understand Tokyo. Aimed at armchair travelers, those unable to visit the city, as well as fans of Japanese movies, anime, TV shows, novels and manga.