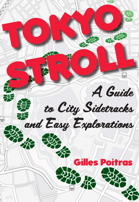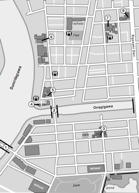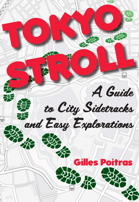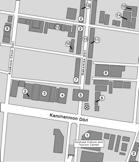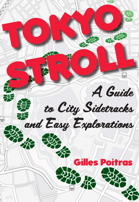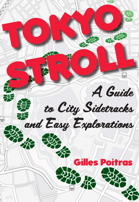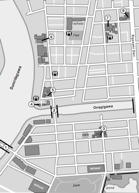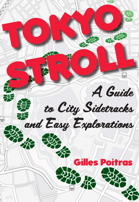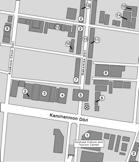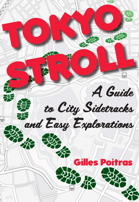 Tokyo Stroll Supplement: Shinjuku Station Area

This page is for corrections and additions to the Shinjuku Station Area chapter of Tokyo Stroll. Updates will be announced on my blog.
Corrections:
Additions:
Shinjuku Bunmeidō (新宿文明堂)
The main Shinjuku location for pastry shop making and selling Japanese and Western style cakes. The company was established in 1900, this Shinjuku branch dates from 1933. For more on the company see the main entry in the chapter on Nihonbashi North. There are also small Bunmeidō stores in the Shinjuku branches of the Keiō, Takashimaya, Isetan, and Odakyū department stores.
WEB: https://www.bunmeido.co.jp
Naruko Tenjin (成子天神社)
Possibly founded in 903, it is also said that the shrine was established by Yoritomo Minamoto in 1197. This Tenjin (Michizane Sugawara) shrine was relocated to this spot in 1661 and is the guardian shrine of the neighborhood. On the grounds you will see Seven chikaraishi, "strength stones," used in weightlifting contests. The names of some contestants and the weights are inscribed on the stones. On the grounds is a mound that was originally called Tenjinzan, in 1920 it was repurposed as a fujizuka. The entrance to the shrine is some distance away near the Nishi-Shinjuku subway station on the Marunouchi Line and is marked by a large rectangular stone with the shrine name on it.
Created July 10, 2919 | Content last updated May 10, 2019