Tokyo Stroll Supplement: Shibamata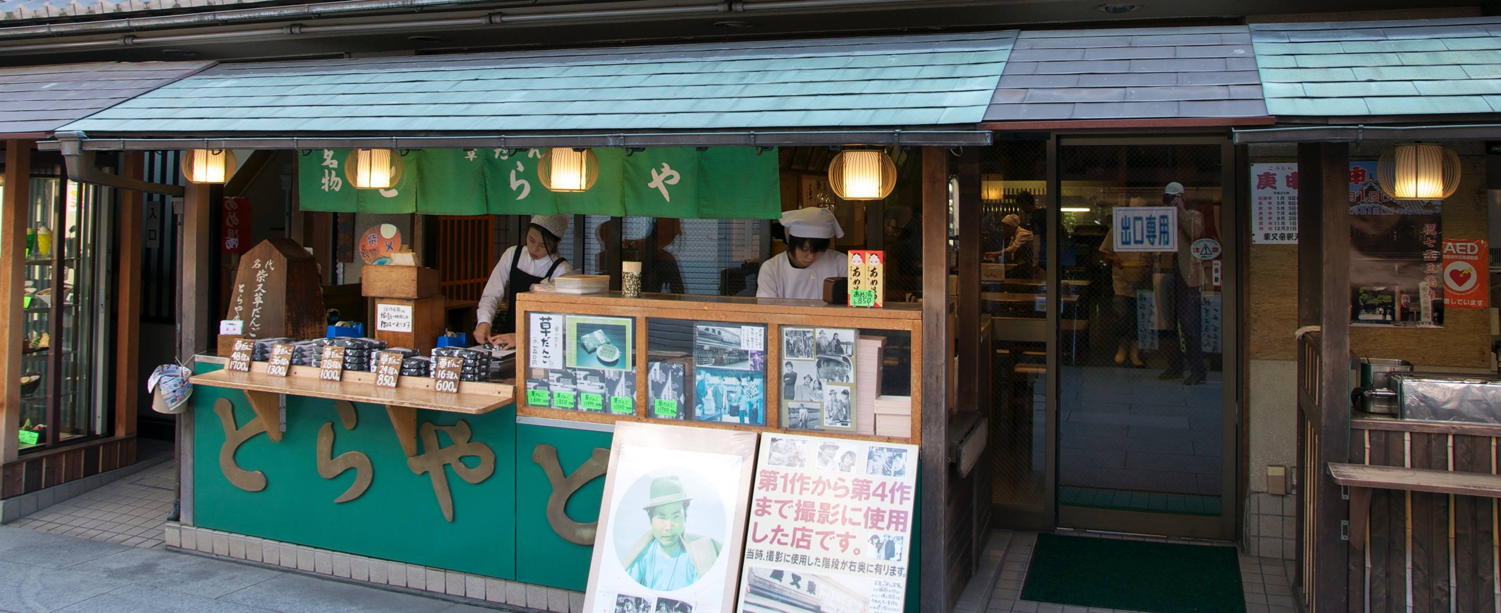 This page indexes, contains corrections and has additions to the Shibamata chapter of Tokyo Stroll.
For information on Tokyo Stroll and this web supplement see Tokyo Stroll Supplement home page
For users of the Maps.me and Google Maps apps the items below have bookmarks you can import into those apps to make navigation easier.
Instructions and links are on the Maps.me, Google Maps, Google Earth, and Tokyo Stroll Locations page.
---
Second Intake Tower of the Kanamachi Purification Plant (金町浄水場取水塔), & Third Intake Tower of the Kanamachi Water Purification Plant (金町浄水場 第三取水塔)
[On the Edogawa north of the Shibamata area map past the baseball fields]
Two water treatment plant intake towers may seem like something only a water engineer would be interested in. However, these twin structures, the first one no longer exists, are interesting bits of architecture in their own right. The second tower, the one with as conical roof, was built in 1941. They can be approached on the pathway next to the river on the one on top of the levee. The second tower also has a stairway connecting the two pathways. By the way the south exit of JR Kanamachi Station has a bench with a small replica of the tower
---
Shibamata Hachiman Jinja: Tokyo Stroll page 346
---
Shibamata Taishakuten Daikyōji: Tokyo Stroll page 347
---
Shibamata Tourist Information Center: Tokyo Stroll page 346
---
Shibamata Toy Museum / Shibamata no Omocha Hakubutsukan: Tokyo Stroll page 346
---
Taishakuten Sandō: Tokyo Stroll page 346
---
Takagiya Rōho: Tokyo Stroll page 346
---
Tora-san Museum / Tora-san Kinenkan: Tokyo Stroll page 347
---
Yagiri no Watashi: Tokyo Stroll page 352
---
Yamamoto Tei: Tokyo Stroll page 347
---
Yoji Yamada Museum: Tokyo Stroll page 352
---
Back to the Tokyo Stroll Supplement home page - Privacy Notice - Back to Gilles' home page
Created June 21. 2022 | Content last updated January 31, 2023