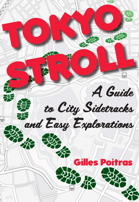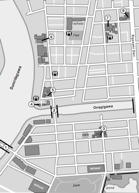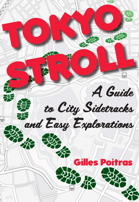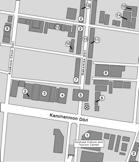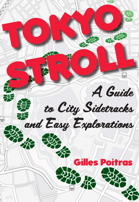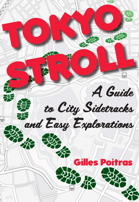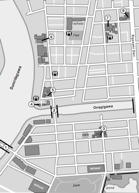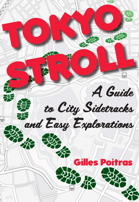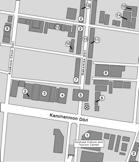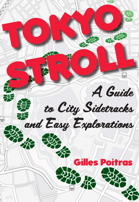 Tokyo Stroll Supplement: Asakusa

This page is for corrections and additions to the Asakusa chapter of Tokyo Stroll. Updates will be announced on my blog.
Corrections:
Additions:
Namiki Yabusoba (並木藪蕎麦)
This famous soba restaurant (sobaya) is easy to spot—just look for an old-fashioned white two-story building with a large wooden sign with the kanji "Yabu" 藪 on it. Seating is both traditional and Western. Their selection has many different soba dishes, so you can visit more than once and never eat the same thing twice. If you are not familiar with soba, a simple choice is one of the soup-based dishes. Or if you prefer cold noodles, try the zarusoba. For soba with a dipping sauce, they will bring a small pot of sobayu. They have been in the business since 1913.
English menu, and forks, are available.
Warning: If you are tall, watch your head when entering.
Shitaya Jinja (下谷神社)
Originally constructed in Ueno in 730, this Inari shrine was relocated several times before ending up in the present location in 1928 after the Great Kantō Earthquake, the current building dates from 1934 having survived WWII. A landmark is the large red torii on the East side of Asakusa Dōri just West of Inarichō station, immediately before the shrine is a large stone torii followed by a large wooden gate. The main festival is held on the weekend closest to May 11. The monthly festival is held on the 1st, 11th, and 15th of every month starting at 7am.
WEB: http://shitayajinja.or.jp
Tosaku (東作本店)
In 1783, a former samurai went into business making bamboo fishing rods. The store still handcrafts traditional bamboo rods which break down into segments for easy transport. A variety of sizes are available, some so small they almost seem like toys but are actual rods. They also handle handcrafted traditional and modern accessories used in fishing such as floats, needle removers, containers to hold fish, bamboo pole nets, and much more.
WEB: http://tosaku.jp
Created July 10, 2019 | Content last updated May 10, 202