Tokyo Stroll Supplement: Akihabara and Kanda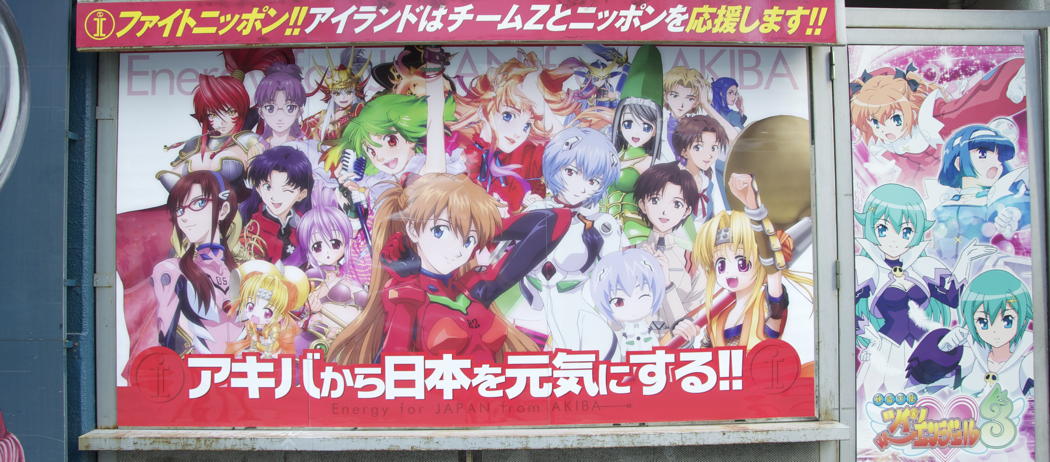 This page is for corrections and additions to the Akihabara and Kanda chapter of Tokyo Stroll. Updates will be announced on my blog.
Additions:
2k540 Aki-Oka Artisan
This interesting shopping mall East of Suehirochō Station under the Yamanote Line tracks and running North was founded in 2010. 2k540 is a series of 50 shops and cafés with a focus on the well-crafted items. Clothing, accessories, ceramics, bags, and more. While in some stores many items are made by store staff in other shops most items sold are sourced from craftsmen throughout Japan. However, this is a unique collection of shops and a good place to look for gifts.
WEB: http://www.jrtk.jp/2k540/
Meiji University Museum / Meijidaigaku Museum (明治大学博物館)
This museum is located in the Academy Common building in two basement levels, the first has materials on the history of the University, the second has three departments which are often spoken of as being museums in their own right. Archaeology Department. The university has long been active in the field of archaeology and many artifacts in the collection come for the excavations by faculty and students. The collection includes Japanese and Chinese materials. Commodity Department. This collection is on the history and manufacturing techniques of traditional commodities of Japan. One of the motivations for this collection was the fear that knowledge on how things were made would be lost. You can see examples of how a particular item was done stage by stage in the manufacturing process. Criminal Materials Department. Meiji University was originally a law school that developed into the institution we now know. Therefore it is no surprise that the museum would have this collection. The collection is very eclectic ranging from documents to artifacts from around the world including a guillotine and an iron maiden.
WEB: http://www.meiji.ac.jp/cip/english/institute/museum.html
Myōjinshita Kandagawa (明神下 神田川)
A small restaurant specializing in unagi kabayaki, broiled eel. Almost everything on the menu involves eel. The sauce they use is the original from the restaurant's founding in 1805 replenished but never used up and always saved in times of disaster. The building, reconstructed after being burned in WWII, has a very old feel to it, they are proud of having an "Edo Period" vibe. Seating is traditional Japanese, cushions on tatami mats.
WEB: http://www.norenkai.net/en/portfolio-item/myojinshita-kandagawa-honten/.
Ota Hime Inari Jinja (太田姫稲荷神社)
An attractive Inari shrine at an intersection next to a plaza. There is enough space here for some good-sized trees. The shrine grounds are set a little higher than the street level and providing a contrast with the very modern architecture of the rest of the neighborhood. The shrine was built by Ōta Dōkan in the 15th century as thanks after his daughter recovered from illness. The shrine was moved to this location in 1931. The shrine festival is held on the weekend closest to May 15.

Yoshihiro Yonezawa Memorial Library of Manga and Subculture / Yonezawa Yoshihiro Kinen Tosho Kan Manga to Sabukarucha (米沢嘉博記念図書館 まんがとサブカルチャー)
The core collection of this library is based on the private library of Yoshihiro Yonezawa (1953-2006). After his death his eclectic body of material consisted of over 140,000 items, many of which are not in any other collection. Yonezawa was a Meiji University alumnus, author, and manga critic who won many awards for his writing and research. His large collection was put together over his lifetime, friends would often give him material they no longer wanted knowing he would take good care of it. He was also one of the co-founders and president of the massive dōjinshi convention Comiket. The library continues to grow as others leave their collections in their wills or make donations. Established in 2009, the library has a reading room and exhibition hall with glass cases containing representative items.
WEB: http://www.meiji.ac.jp/manga/english/yonezawa_lib/
Created July 10, 2021 | Content last updated May 10, 2021